Why do I need to register?
By registering on www.farlabs.edu.au, we can verify that you are teacher, and add you to our teacher 'group'. Once you are part of the teacher group, you will be able to book time on experiments that require booking (for example, the Nuclear turntable experiment). You will also be able to view and download teacher-only materials.
How do I register?
Click here to go to the registration page. You will arrive at a page containing the following panel:
Enter a username and email address, and click Register. A password will be emailed to the email address you entered. In that same email, a link will be provided to the login page (or click here to go to the login page). Enter the username and password supplied in the email, and click Login.
You will be redirected to your profile page, which looks like the image below:
From here you can change your password to something more memorable, and add extra information (e.g. what classes/year levels you teach). To go back to the main FARLabs site, hover your mouse over the Farlabs link in the black bar that appears at the top of your profile page (circled in red in the image above). A drop-down menu will appear with the option to Visit Site. This will take you back to www.farlabs.edu.au.
Teacher Verification
We constantly monitor new registrations, and endeavour to verify new users as teachers quickly. If you do not receive an email indicating that you have been granted 'Teacher Access' within a day of registering, send us an email (contact information) with your username, tell us what school you are from, and supply us with a telephone number where we can reach you during business hours. We will make every effort to get you registered as soon as possible.
You do NOT have Teacher Access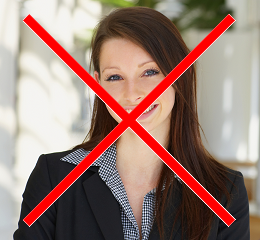 Users need to be
logged in
to the FARLabs website and granted "Teacher Access" privileges by the FARLabs Teacher Liaison to access the
"Bookings"
web page, and resources on the
"Teachers"
web page below. Teacher access is manually approved by our FARLabs Teacher Liaison every business day morning between 8am-10am. This means it may take up to 24 hours to receive access to the bookings web page or the teaching resources below. Users will know if they have been granted "Teacher Access" privileges if they received an email with the subject title "Welcome to FARLabs: Teacher Access Granted". If you are a teacher and you have not been granted "Teacher Access" privileges after 24 hours of registering an account, please email
latrobefarlabs@gmail.com
.
Why do I need to book some experiments?
Some of the available experiments allow the user to remotely control real equipment. The turntable experiment in the Nuclear theme is one example. To guarantee that different groups aren't vying for control of one piece of equipment, we require that you first make a booking. Bookings are valid for 30 minutes, and allow you to specify a Student Access Code which will allow your students to access the piece of equipment that you have booked.
How do I book an experiment?
After you have been verified as a teacher (you will receive an email when you are verified), login with your username and password. Once you are logged in you should see a Bookings item in the menu bar at the top of the FAR Labs homepage (pictured below).
When you click on the Bookings menu, you will be directed to the page shown below:

The tabs on the left will display your current bookings, along with all of the experiments which can be booked. In the image above, only the turntable experiments in the Nuclear theme were available, so we will use these as an example. Every piece of real equipment that is available to book will appear as a separate tab, even though two such pieces of equipment may be part of the same experiment. You will need to book each piece of equipment individually. When you click on a tab corresponding to one of the experiments, you will be presented with a calendar. Click on the day you wish to book, then select the time you want. A form will appear asking you to enter three pieces of information: your school, a contact phone number where we can reach you if there is a problem, and a student access code.
The student access code can be different for every booking (in particular it can be different for two different pieces of equipment which are part of the same experiment, for example Turntable 1 and Turntable 2 can have two different student access codes for a booking at 2pm). You will give this student access code to your students when you want them to actually do the experiment (control the equipment). The students do not have to login/register in order to use the equipment.
From the students perspective, when they are directed to the Explore page of an experiment that requires booking, they will be presented with a passive view of the experiment. A text box will also be visible, allowing them to enter the student access code that you specified when you created the booking (shown below).
Upon entering the correct student access code, the passive view will be replaced by the interface which allows direct control of the experimental equipment. A booking lasts for 30 minutes, and a countdown will appear at the bottom of the experiment page showing how much time remains on the current booking. At the end of the allotted time, a pop-up box will appear alerting the user that their session has ended. The user will then be put back into passive mode. If back-to-back bookings have been made, the user can enter the booking student access code again to regain control.